DOCUMENTARY FILM | umwdocumentary.slack.com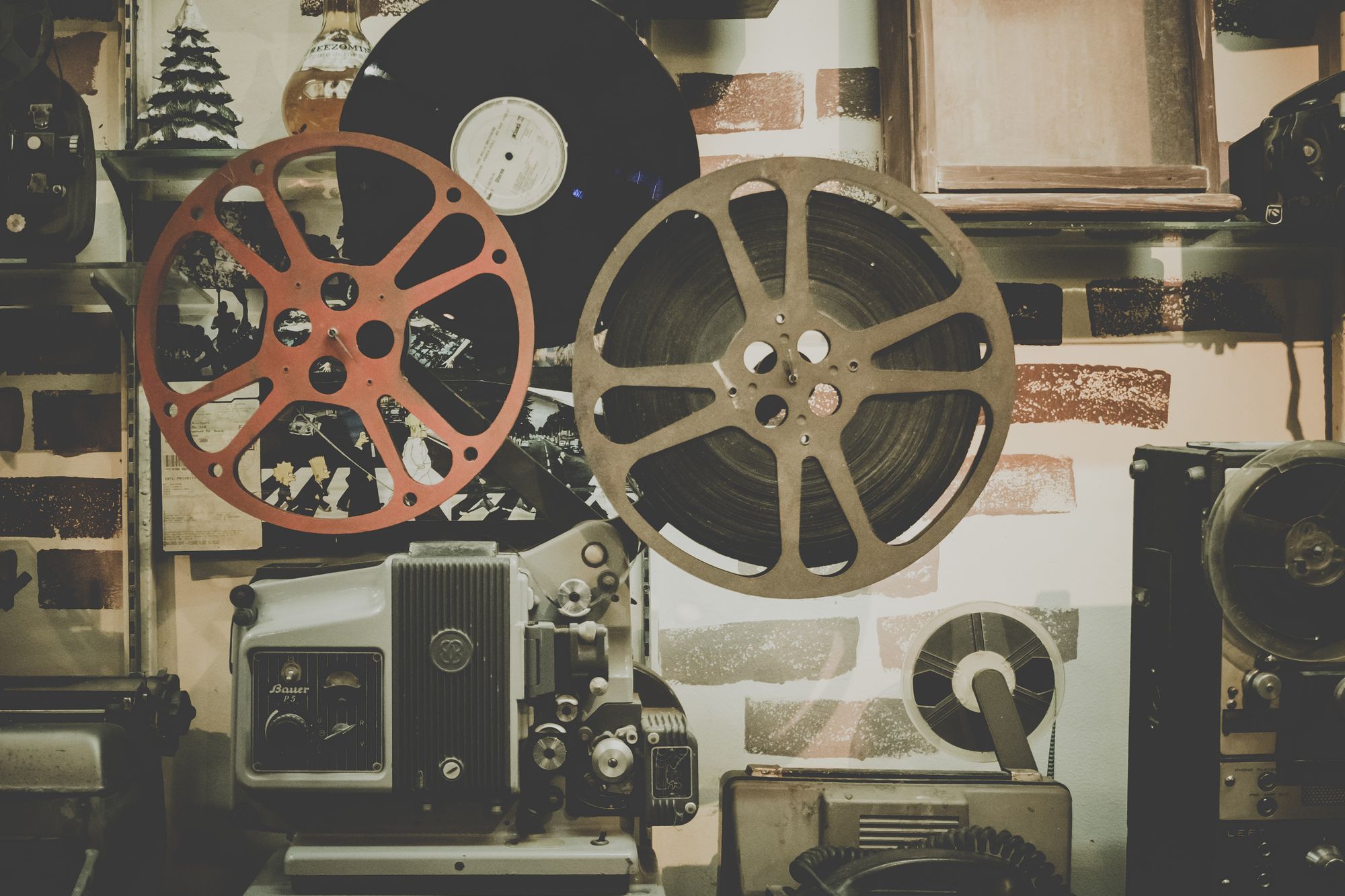 Here's what we'll spend our time doing this term (and space for us to fill together). This schedule will evolve as we proceed. Watch for more details, readings and short films, small assignments, and stuff that moves around as our conversation does.
[/] WEEK 1: May 18 - May 24
First read and watch:
Pandemic, Episode 1: "It Hunts Us" (52 min) [Netflix]
Coronavirus Explained, Episode 1: "This Pandemic" (26 min) [Netflix]
In the Shadow of Ebola (27 min) [online]
Then, do some stuff:
1)  Sign up for our Slack channel by clicking here, say hello in the #open-forum channel and start getting your bearings. (Note: you'll need to use your UMW e-mail address to sign up.) Make sure to add an Avatar (a picture of you or something to represent you) so that we aren't all just a bunch of circle heads.
2) Make a short (less than a minute) video introducing yourself to us. This can be super simple (shot on your phone, no editing, etc.). Share your video in the #who-are-we channel in Slack.
Don't tell us your major, unless you have a story about it
Don't tell us what you're doing this Summer, unless it involves giant snakes, parachuting, a unicorn, a flash flood, or it will be documented in a viral video
Don't tell us where you grew up, unless you're going to show pictures
Do tell us what moves you, what you care most about
Do tell us what you hope to get from taking this course, but only if you can do so in a limerick
Do tell us where you are
Do give us random facts we can come to know you by
Do click here and answer the first would you rather question that catches your eye
To share a video in Slack, go to the #who-are-we channel, click the little + next to the message box, select the video file you created, add a message, then hit the upload button.
3) You'll need a space online to share your work for this course. A couple options: (a) Install Wordpress on your personal domain, which you can sign up for at umw.domains. (You can find steps for signing up here.) If you already have a domain, feel free to publish there, or use a subdomain for our class; (b) Sign up for Medium (all you need is a free account); (c) Prepare to publish anywhere else (YouTube, Instagram, Soundcloud, etc.), as long as you can post regularly and share your work for the class via hyperlinks.
4) Get started by writing (or recording) a brief response of any length to one or more of the films assigned for this week. This can be informal, and the shape your response takes is up to you, blog post, podcast, short video. Share a link in the #our-work channel in Slack.
NOTE: If you run into trouble with these or any of your digital work this term, you can make an appointment with the Digital Knowledge Center at dkc.umw.edu.
[/] WEEK 2: May 25 - May 31
First read and watch:
Stories We Tell (109 min) [Amazon Rental]
StoryCorps [browse and listen to a handful of stories]
Angie Kordic, "Documentary Photography: Art as Life"
Then, do some stuff:
1) 7 days. 7 B&W photos of your life. No people. No explanation. Each day from May 25 – May 31, publish one photo tagged #digdoc to your Instagram, Facebook, or wherever. Tell us where online we can follow you and your work in the #who-are-we channel in Slack.
2) At the end of the week, publish a post that documents your process, responds to Stories We Tell, and gathers together your own 7 images. Share a link. Think about the questions: How do we construct selves online? How do images tell stories? What makes a story true?
3) We'll be holding optional synchronous sessions throughout the term, starting with a collaborative viewing of Cameraperson next week. Fill out this Doodle Poll to let me know what days/times work best for these, next week and beyond.
WEEK 3: June 1 - June 7
First read and watch:
Cameraperson (102 min) [Amazon Prime]
Michael Koreski, "I Am a Camera"
Richard Brody, "Cameraperson and the Conventions of Documentary Filmmaking"
Is there a relation between "things and their filmed projections, which is to say between the originals now absent from us (by screening) and the new originals now present to us (in photogenesis) — a relation to be thought of as something's becoming something (say as a caterpillar becomes a butterfly, or as a prisoner becomes a count, or as an emotion becomes conscious, or as after a long night it becomes light)?" ~ Stanley Cavell
Then, do some stuff:
TBA
WEEK 4: June 8 - June 14
First read and watch:
13th (100 min) [Netflix]
One Minute Documentaries: One Minute Wonder, 1MinuteDoc, 1 Minute Meal, 1 Minute Short Films
Then, do some stuff:
1) one-minute documentary. A single voice. 20 cuts. Upload to Instagram, YouTube, or elsewhere and tag with #digdoc.

2) More TBA
WEEK 5: June 15 - June 21
First read and watch:
The Great Hack (114 min) [Netflix]
Citizenfour (113 min) [Amazon Rental]
Browse and view interactive documentaries (I especially recommend this one)
Then, do some stuff:
1) Midterm Self-evaluation (watch for a link here)
2) More TBA
Looking Forward:
The final project for this class will be a short documentary film. Begin considering your subject matter and deciding what shape your film will take.
WEEK 6: June 22 - June 28
First read and watch:
Icarus (121 min) [Netflix]
Crip Camp (108 min) [Netflix]
Then, do some stuff:
TBA
WEEK 7: June 29 - July 5
First read and watch:
Blackfish (83 min) [Netflix]
Grizzly Man (104 min) [Amazon Prime]
Then, do some stuff:
TBA
WEEK 8: July 6 - July 12
July 8: Final film due by midnight
July 9 - 11: Comment on final films of your peers.
July 12: Finish final self-reflection by midnight